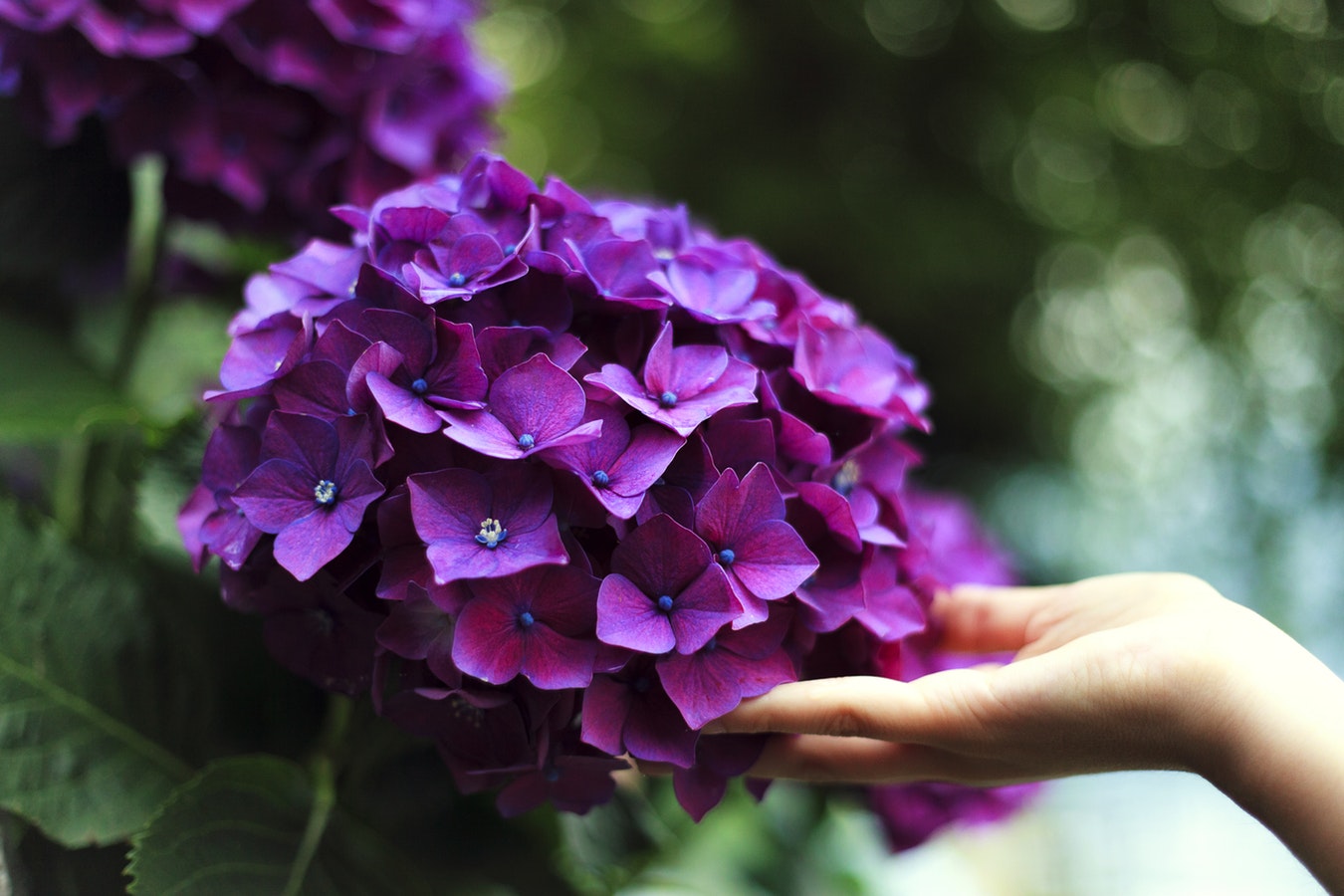 Allergies can easily turn people into flower haters. Many flowers can bring an onslaught of symptoms. You may pass through the most fragrant of gardens and prepare yourself for a sneezing attack. However, there are many, many flowers that should not cause any allergy problems. Individuals do not need to cringe when they receive a gorgeous bouquet of flowers. Flowers, like gardenia and lilacs, are highly fragrant, adding beautiful scents to your home or garden. There are also flowers, like lilies and roses, that do not have pollen that is dispersed by wind. Here are a few varieties of flowers that are perfect for allergy sufferers.
Geranium
Geraniums are popular bedding plants that can also be grown indoors or outside in hanging baskets. This plant is a favorite for gardeners and it is not hard to see why. They come in a variety of colors including bright blue, pink, or magenta. Geraniums are a classic choice for beds, borders, and containers. As an incredibly durable flower, they love hot weather and do well in dry conditions. Geraniums also do not pose a problem for those with allergies. They give off very little pollen and even come in pollen-free varieties. However, while they may not cause sneezing, some people may get a skin irritation from touching the leaves.
Hydrangea
Hydrangeas are an extremely vigorous, long-living shrub and for a good reason. With blooms resembling small snowballs, growing hydrangeas is a lot of fun. They are not only easy to grow but are also quite hardy and resistant to most pests and diseases. Hydrangeas also have the ability to re-bloom throughout the spring and summer, making them a staple among gardeners. Most hydrangea varieties are also not allergy irritants. Their pollen is very sticky and even the strongest of winds won't blow it into the air. That being said, sensitive people might want to avoid Pee Gee Hydrangeas and Oak Leaf Hydrangea.
Lilies
Lilies are another suitable choice for allergy sufferers. However, lilies themselves are not hypoallergenic, but they can be made to be. Simply cut off their stamens and they are ready to be given to your allergic loved one. Asiatic flowers are one of the varieties that has been made to be hypoallergenic. Asiatic lilies come in colors ranging from pink, red, orange, and mixed colors. They are grown from a bulb that multiplies quickly and takes little care. Once grown, you will be amazed at the many sizes, heights, and shapes that grow. Something to note: Lilies are known for their fragrance. Oriental lilies, like Stargazer lilies, in particular, are very fragrant. Those with a sensitivity to smell may want to avoid this type of lily.
Roses
Roses are one of the most popular flowers to give as a gift to someone you love. There are over 2,000 varieties of roses. That being said, there is nothing romantic about your loved one having an allergy attack because of their flowers. Luckily, roses are allergy friendly. The pollen particles in roses are too big to float through the air, so there is no risk of sneezing. The one thing to keep in mind is that roses are very fragrant, which can cause headaches.