Current Promotion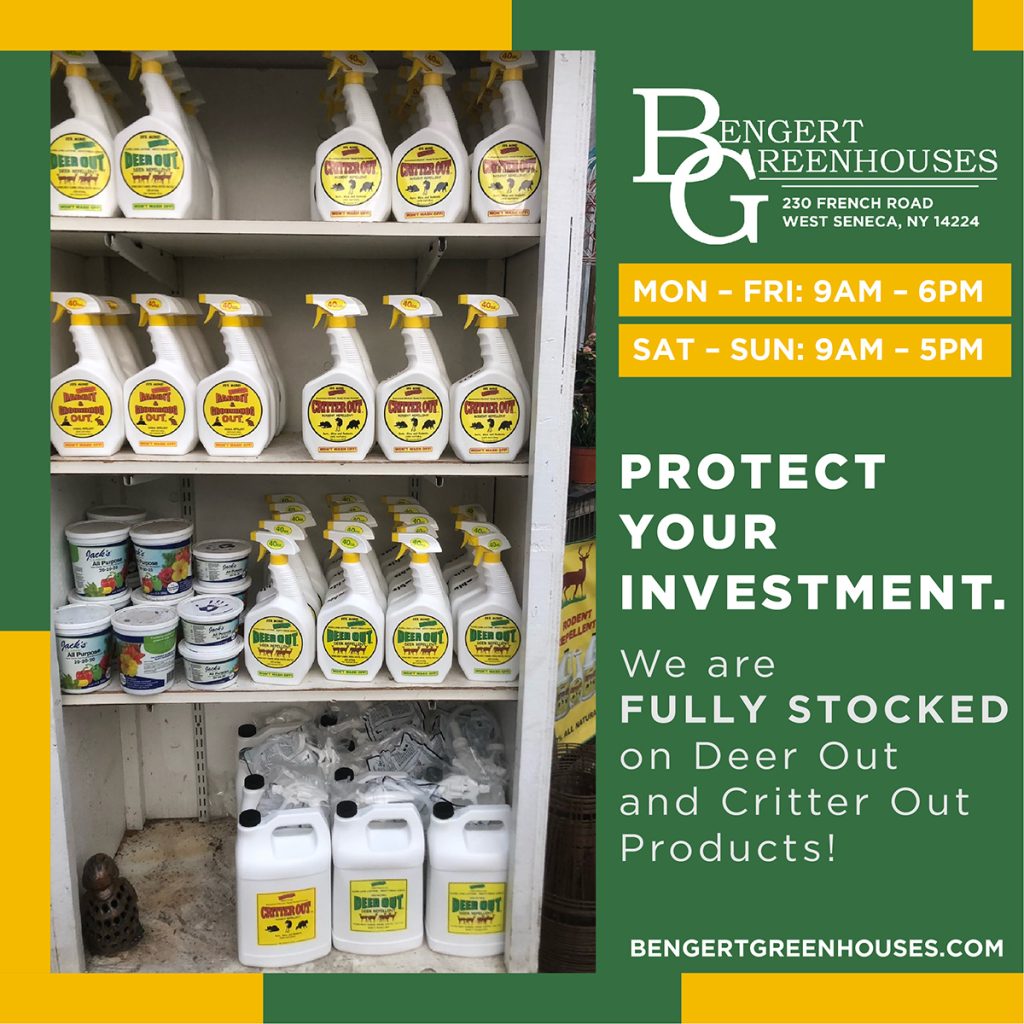 Deer Out & Critter Out In Stock
You put countless hours into beautifying your landscape. Don't let the local wildlife ruin that effort!
Protect your investment with Bengert Greenhouses. We are FULLY STOCKED on Deer Out and Critter Out products to repel deer and rodents without chemicals or poisons, making them safe around your garden, pets and family.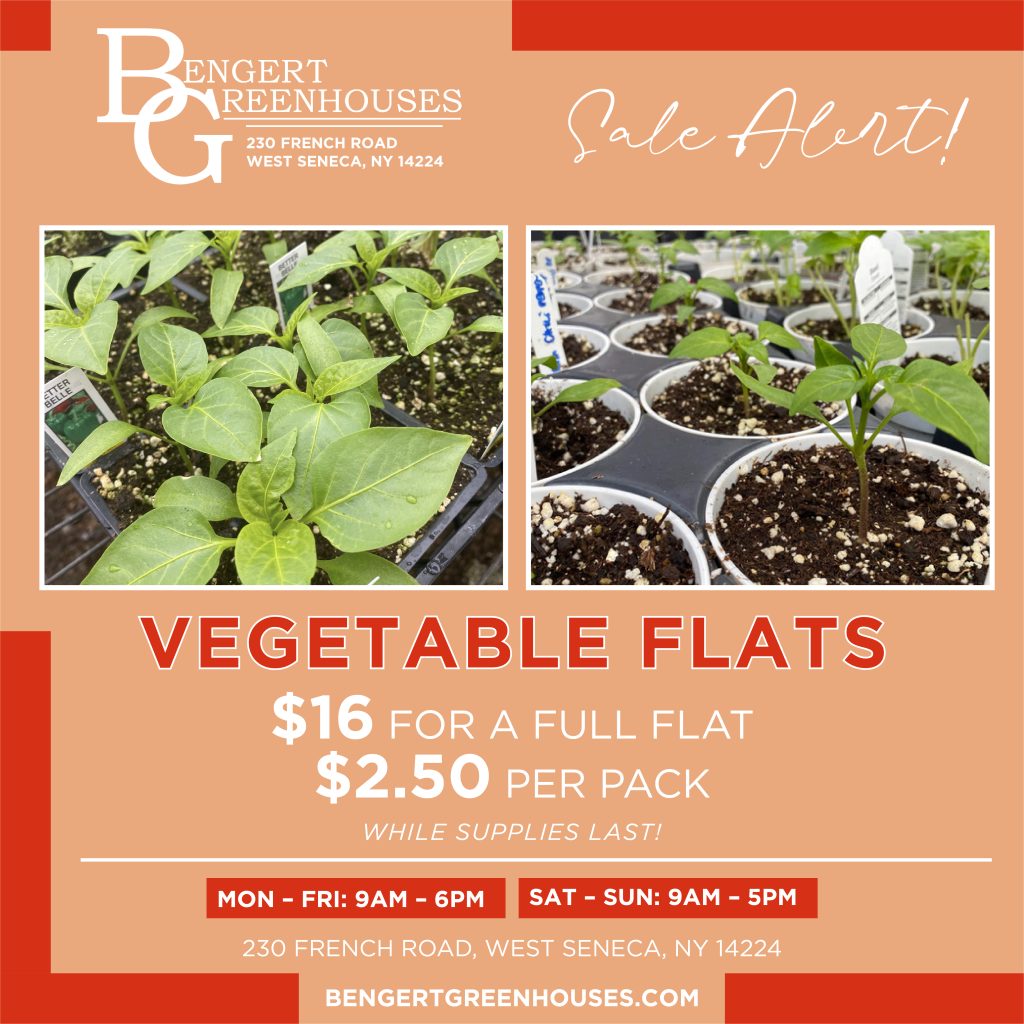 Vegetable Flat Sale
Grow your own veggies with a helping hand from Bengert Greenhouses. Our Vegetable Flats are now ON SALE!
$16 for a full flat (48 plants)
-OR-
$2.50 per pack
While supplies last!