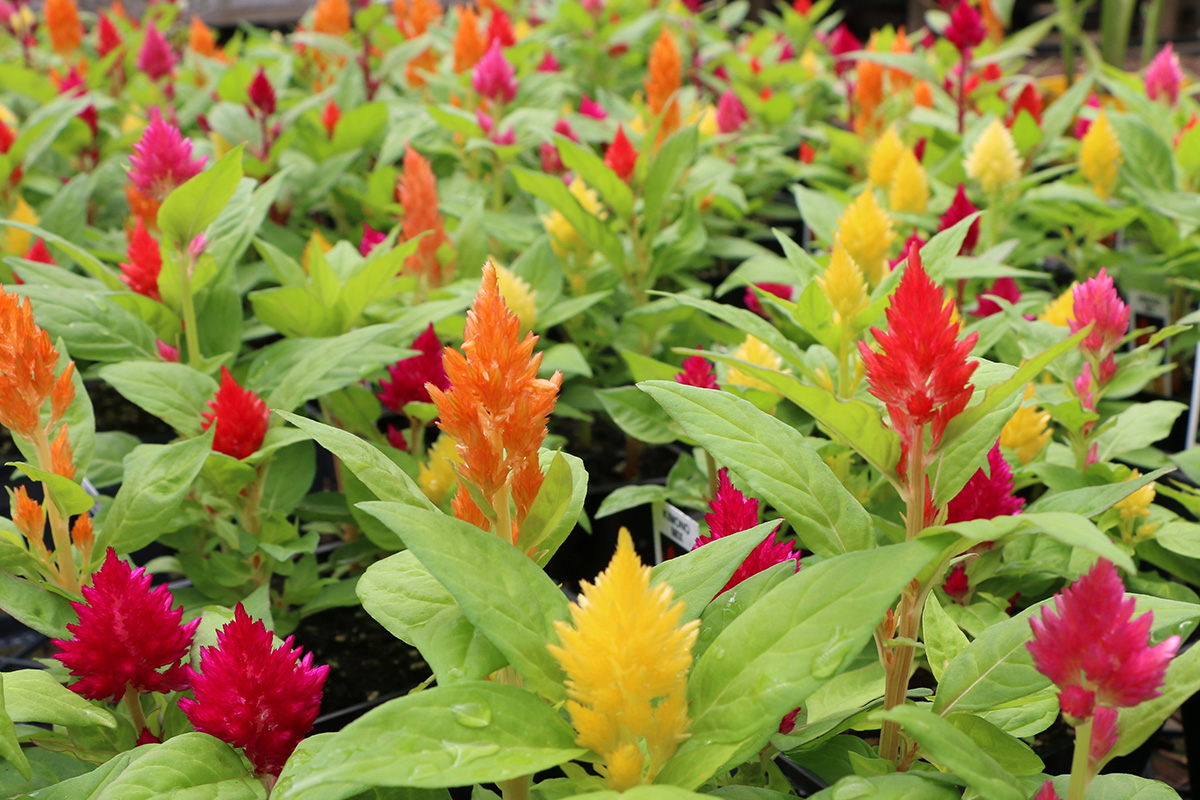 Celosia: A Fall Flower You'll Celebrate
Typically in Fall you're not thinking about your garden blooming but fading in anticipation of winter. As the last of your summer blooms die and your Fall flowers like chrysanthemum take over the garden, consider another Fall favorite that will extend the life of your garden: Celosia!
This crazy colorful bloom brings the striking shades of fall foliage into your landscape. Another low maintenance flower, this plant grows great in pots and containers. Use it to decorate your patio or porch for the holidays!
Growing and Caring for Celosia
Make your motto "handle with care" otherwise you risk breaking off the stem. Because it's so low maintenance, celosia is perfect for even a beginner gardener!
Sunlight
Celosia loves sunlight! Plant it in a corner of your yard that receives all day sun or in a pot that you can move around your yard as required.
Soil
Like so many species, celosia prefers rich, well-drained soil. These flowers also prefer soil that has significant organic amendments, such as loam, compost or manure, to improve water retention and drainage, and help the soil hold onto nutrients. In other words, it acts as a natural fertilizer to encourage growth.
Water
Some plants require heavy watering but these plants actually prefer moderate water. Ensure your soil drains well to prevent standing water.
Fertilizer and Mulch
Apply a liquid nitrogen fertilizer once a month to enrich the soil and help your plants thrive.
Apply mulch, especially if you keep your plants outdoors, to help the soil retain water and insulate the roots.
Deadhead
Deadhead your celosia to encourage new growth by pruning dead blooms.
---
Fun Fact: Celosia is also known as "woolflower," "cockscomb flower," or "Flaming Feather."
---
At Bengert Greenhouses we proudly offer mulching services in addition to our wide variety of plants, all of which are grown locally in our West Seneca Greenhouses.