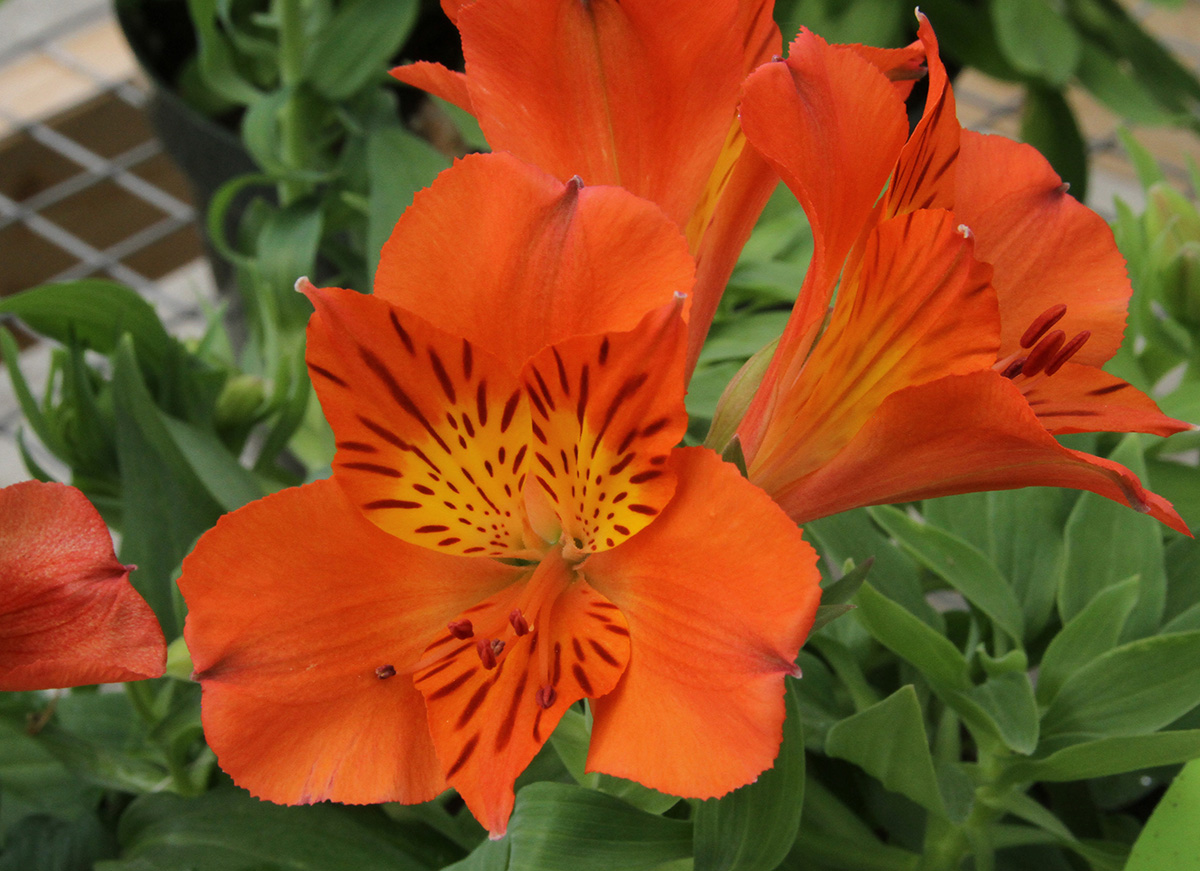 Alstroemeria: A Bountiful Bloomer For Every Garden
It's no secret that people love lilies–the fourth most popular flower worldwide–for their distinct appearance as well as their symbolism. As you plant the seeds of your spring garden and comb your local greenhouse for stunning potted plants, consider the striking, Azalea-like blossoms of the Alstroemeria flower!
Alstroemeria feature beautiful, vivid tones in pink, orange, purple, red, yellow, white, and salmon, striated by contrasting colors for another distinct looking flower. Lily lovers will especially love this bountiful bloomer commonly called the Parrot, Peruvian, or Princess Lily, or Lily of the Incas. This flower is shrouded in symbolism, often serving as a symbol of friendship and devotion, wealth, prosperity, and fortune–a perfect flower to give on Mother's Day!
Alstroemeria are special for several reasons:
They have no fragrance, making their clippings a great decoration for the table or for those with allergies.
They have a long vase life, living for two weeks after being clipped.
Their leaves grows upside down! As Alstroemeria grow, the leaf twists away from the stem, with the bottom facing upwards.
These low-maintenance flowers generally bloom during late spring or early summer, keeping your garden colorful and lively all season long.
[one_half]
[/one_half]
[one_half_last]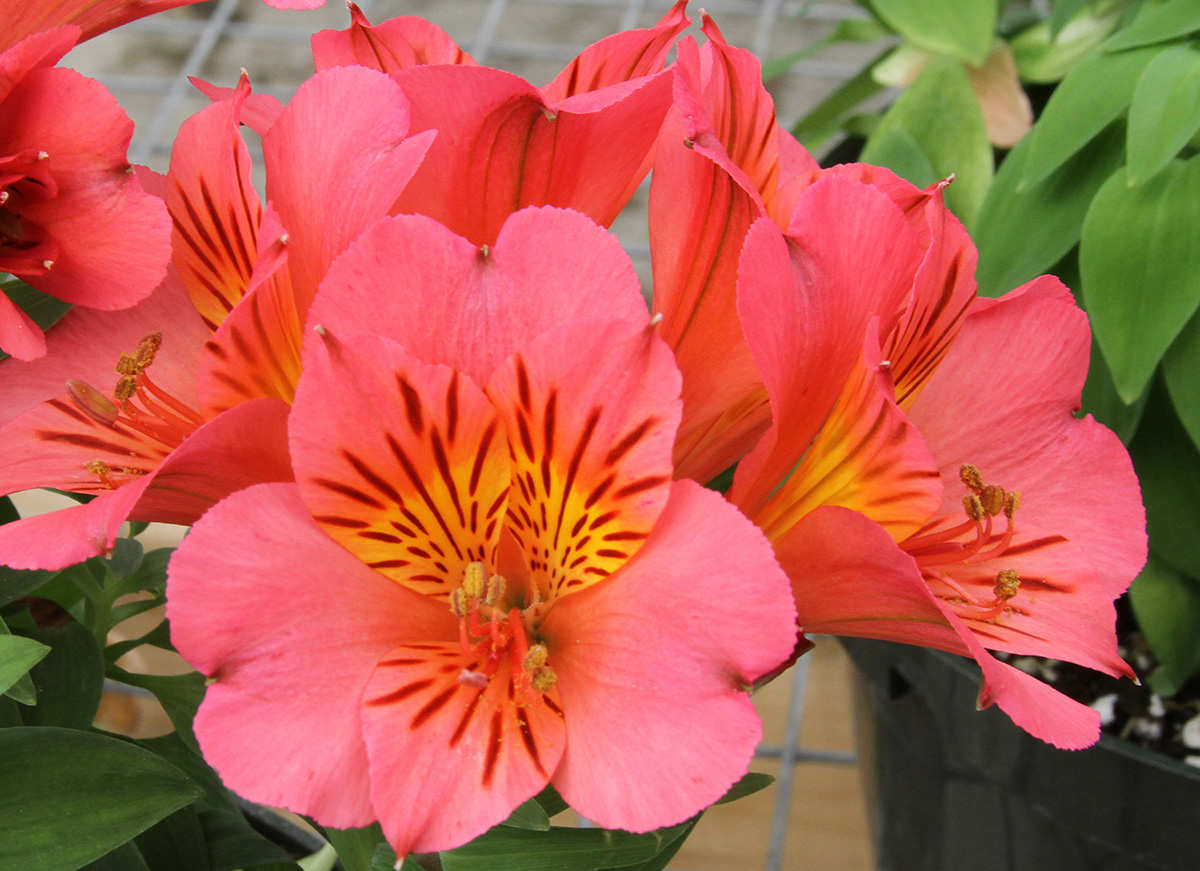 [/one_half_last]
Planting, Growing, and Caring for Alstroemeria
At Bengert Greenhouses, we offer gorgeous 8″ Potted Alstroemeria to make your spring planting that much easier!
Soil
The key to planting Alstroemeria is in the soil. It should be a good quality, slightly acidic, on the loose side so it drains well, in a spot that receives partial sun. Plant your bulbs roughly a foot apart to give them plenty of room to grow and bloom, and mound the soil to encourage drainage. (Your plants will require the soil be moist, but not waterlogged.) Be careful not to plant any deeper than they were in their growing container.
Water
Regularly water your Alstroemeria to keep the soil moist, but not overly saturated. Excessively wet soil can cause rot and fungal disease.
Sunlight
Again, Alstroemeria prefer partially sun so choose a spot that gets plenty of early morning sunshine, but shade during the hottest parts of the day.
Fertilizer and Mulch
Mulch around (but not on top) of the plants and add a light application of organic fertilizer to encourage growth. Mulch enriches the soil and keeps the roots cool, protecting them against the summer heat. Mulching your Alstroemeria also extends their growing period.
Pruning Alstroemeria
Alstroemeria are low maintenance flowers but you'll want to address them if they become woody, overcrowded, or nonproductive. After the blooms fade, carefully pull the stems or cut off old stems with pruning shears. Pulling is healthier for your plant because it promotes new growth.
---
Fun Flower Fact: Alstroemeria stop producing flowers if they get too hot.
---
Prepare for the spring season by visiting Bengert Greenhouses. Not only will you find beautiful ready-to-plant potted Alstroemeria, but you will also find everything you need to prep your garden for the summer months. We proudly offer mulching services in addition to our wide variety of plants and flowers, all of which are locally grown in our West Seneca Greenhouses. Contact us today to learn more!