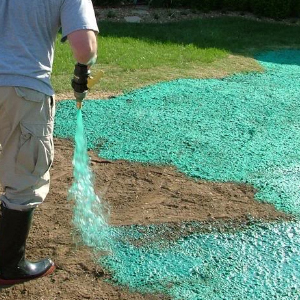 What is Hydroseeding?
Hydroseeding is by far the most efficient and effective lawn seeding method. It's a planting process that utilizes a slurry of seed, fertilizer, water and mulch which get blended together and sprayed over a prepared area.
Benefits and Advantages of Hydroseeding:
Much cheaper than using sod
Can be completed in a short period of time
Promotes quick growth as the wet mulch bonds with the soil
Protects the seeds from sunlight and wind
Effective for sloping lawns to help with erosion control
Mulch decomposes and provides important nutrients to soil after grass seeds germinate
Ensures even distribution across lawn
Greener, overall healthier looking lawn
Call us now at (716) 823-6114 for a quick, cost effective way to get a new lawn that will turn your neighbors green with envy!